Spotlight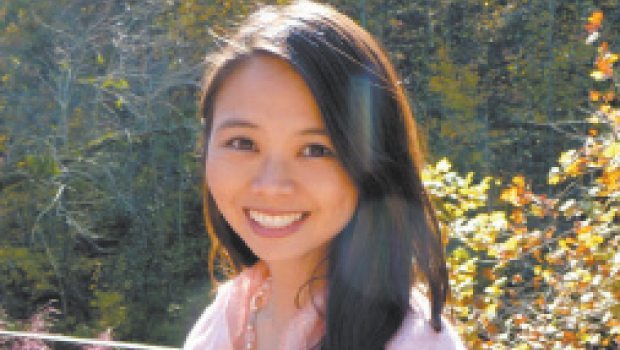 Published on May 30th, 2013 | by Natural Awakenings Staff
0
Center For Inner Truth
The Center For Inner Truth is moving into their tenth year of existence in Santa Fe, New Mexico. Considering themselves a school and sanctuary for sensitive souls, they offer spiritual techniques and training to awaken the spirit, to heal, and to create consciously in the physical world. These techniques and teachings are based upon ancient wisdom similar to mystery schools of old and presented in a practical format.
Natural Awakenings recently caught up with founder and director, Juli Somers, who shared with us what makes the Center's offerings and teachings unique and valuable.
NA: You offer an introductory talk called "Everyone is Psychic." Is that true? I don't think of myself as psychic.

JS: Yes, you are! Everyone is. What differs is the extent that each of us consciously chooses to use it. Even one who claims to not believe in energy and spirit is being psychic all the time. Each of us can learn to read energy and heal with it. People drawn to take classes at the Center For Inner Truth know they are a spirit in a body and want to learn how to more consciously create their lives.
NA: I've studied meditation. What's different about what you teach?
JS: We teach people how to bring their awareness into the body whereas many other meditations teach you to leave the body. We learn to meditate from a state of neutrality and amusement which enhances your ability to be in your body, present, and connected to the Source of All That Is.
NA: Who takes classes? How will they help me in my life?
JS: Students of all ages and from all walks of life come to our Center. The thing they have in common is they all seek their own answers and want to learn tools to simplify their life so they can move ahead and fulfill their life purpose. Students learn to release energy that steers them from their path and keeps them from reaching their goals. Healers and body workers also benefit from the information they learn here. It helps them to incorporate positive release methods and enables them to heal themselves as they work.
NA: What is a clairvoyant reading?
JS: A clairvoyant reading communicates who you are as a spiritual being and what you came to do this lifetime. Clairvoyants communicate this information to you by translating symbols, colors and mental image pictures in the layers of your aura and by reading several of your past lives. Your spiritual growth and the life experiences you've chosen to create and learn from are reflected in your aura. While it won't tell you what to do with your life, a reading often validates what you've already accomplished and lets you see that you are the creator of your choices. A reading empowers you to move forward with your own certainty and knowingness.
NA: What is spiritual healing?
JS: A spiritual healing is a non-touch energetic healing. You may request a focus for your healing or just choose to have a balancing of the seven main chakras and a cleansing of the aura. It's an energy tune-up similar to getting the oil changed in your car. You don't have to feel anything is "wrong" to receive a healing. A healing can be received to maintain well-being, help with a life situation or an acute or chronic illness.
NA: I've done talk therapy for years and still feel I have blocks, can this work help me?
JS: To go within and create peace is powerful. One can be fully present with themselves on a feeling level while 'looking' at the stuck energy from a neutral and compassionate place. This allows energy to move. We don't have to live our stories. We can rewrite them and choose anew. We also offer Transformational Breathwork sessions which offers a powerful method of releasing stress and emotional blocks from the body.
The Center For Inner Truth is located at 826 Camino de Monte Rey, A1 in Santa Fe, NM. Workshops, classes, psychic readings, healing clinics and meditation services are available. Call 505-920-4418 or visit CenterForInnerTruth.org. You can reach director Juli Somers at revjuli@newmexico.com.