Publisher's Letter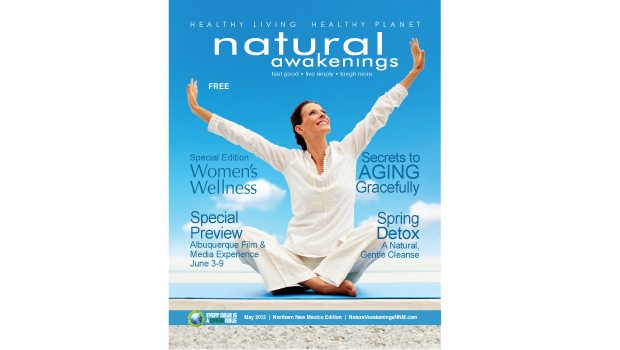 Published on May 1st, 2013 | by Publisher, Natural Awakenings New Mexico
0
May 2013 Publisher's Letter
Welcome to our May issue as we celebrate Mother's Day and dedicate May's expanded focus on Women's Wellness to all the women in our lives.
Women today have a full plate of demands. They are managing households, home schooling children, caring for elderly parents and in-laws, single parenting, working two jobs and defending our country. Our hats are off to mothers and others that make the time to nurture us all, teach compassion and responsibility, build businesses and improve our neighborhoods and communities.
Anna Jarvis officially established Mother's Day beginning in 1914 as a tribute to her own beloved mother. She couldn't have known then that this holiday of the heart would eventually morph into a $16 billion bonanza of commerce with the average per-mom expenditure topping $150 in 2012.
Mothers are always worth celebrating, but lavish spending is rarely the way to a mother's heart. Most moms appreciate our good thoughts, kind gestures and sweet times spent together. Given the preciousness of this cherished relationship, one of the best gifts of all is to simply share something we love about our mother that we haven't expressed before. I know that I will be happy to visit with my son when I return to Florida for the Natural Awakenings publishers' conference early this month, and then look forward to our Skype video visit on the big day.
Moving from the Sunshine State's subtropical humidity to the driest state in the country, I have embraced the importance of staying hydrated. I set my alarm every hour as a reminder to drink water.
As part of my vow to better nurture myself, last month I tried healing and anti-stress modalities that are new to me, including craniosacral and Bowen massage and Bikram yoga. I even received a channeled reading from Santa Fe's Rev. AliceAnn that helped me understand the significance of my surprising move to New Mexico.
Then I spent a day in Santa Fe at the Heilbron Hart Holistic Clinic to take advantage of "Jump Start", a total body detox package. Moving from station to station, I experienced chelation, oxygen therapy, HeartMath biofeedback, John of God Crystal Light Therapy, counter pulsation and the infrared sauna. I slept exceptionally well that night and felt refreshed for a week.
Many of these practices are explored in this issue, as well as wisdom shared by Lorin Parrish based on her BODY community wellness center, in Santa Fe; Robyn Benson, founding director of the Santa Fe Soul Health & Healing Center, and Holistic Health Coach Leslie Martin, in Albuquerque. Our hope is to inspire both men and women to schedule "time outs" to explore the benefits of services offered by our advertisers and in calendar listings, news briefs and articles. By wisely taking care of ourselves now, we are set to live happier, healthier and longer lives characterized by energy and quality.
We continue to enjoy the ramp up for the American Film and Media Experience that will transform Albuquerque and historic Route 66 from June 3 to 9 and welcome high-profile visitors like Robert Redford. Please peruse the offering of mind-provoking films and events available.