Local Insights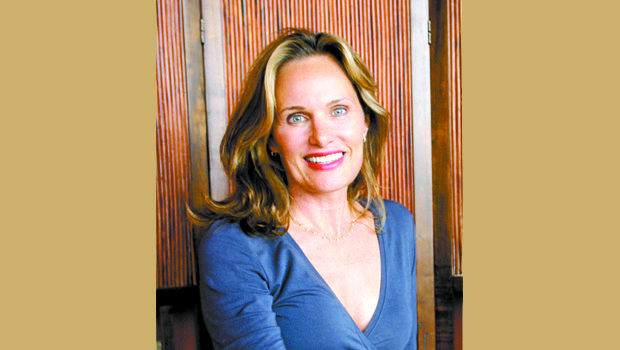 Published on April 30th, 2013 | by Lorin Parrish
0
Top 5 Affordable Women's Health Tips for Thriving this Summer
There is one commonly overlooked factor that is linked to the six leading causes of death in America (accidents, psoriasis of the liver, suicide, coronary heart disease, cancer and lung disease). Do you know what it is?
Stress.
Simple as that. When you're constantly under pressure, overwhelmed, anxious and worried the effects can add up to something dangerous. With 80 percent of all illnesses in America being stress-related, our modern life takes its toll. Today over 100 million Americans are suffering from some kind of stress-related problem.
Fortunately, there are easy and affordable ways to relieve stress in your life, and I am passionate about the following five practices:
1 Hydration
Dehydration is sneaky. It's not always convenient to drink as much water as we need in our busy lives, but dehydration eventually leads to an increased heart rate, nausea, fatigue and headaches. Studies have shown that being just half a liter dehydrated can increase your cortisol (a major stress hormone) levels, but when you remain hydrated you can reduce the physiological responses to stress. Eighty-five percent of your brain tissue is water, and when don't give your body the fluids it needs, you put stress on both your body and your mind.
Start by drinking water regularly throughout the day. This is especially important in New Mexico—the driest state in the country.
Pro tips: Start out the day by filling up six glass bottles of water equaling 1.5 gallons and finish them throughout the day. This is an easy way to ensure you get enough water daily. Add ingredients such as chlorophyll (oxidizes the blood), peppermint oil (good for digestion, the respiratory system, headaches and stress) and lemon essential oil (boosts the immune system, stress and insomnia).
Sip your water throughout the day and avoid guzzling as that disturbs digestion and absorption.
2 Deep Breathing
Often women feel this has to be a big time commitment in the midst of their already too busy life. Even three minutes of deep, quiet breathing profoundly affects one's health. These three minutes can "inform" one's normal breathing patterns throughout the day and even during sleep. Deep breathing and/or meditating oxygenates the blood, which wakes up the brain, relaxes muscles and quiets the mind, resulting in your decision-making and actions coming from a deeper, more thoughtful place.
3 Meditation
A meditation practice is all about working consciously with our breath to unify our mind/body connection. The more integrated this union is, the more our emotions and stress calm down and orient into perspective. Over time we leave the flight or fight battle and enter a life of discernment and thoughtful choices. Breaking the wheel of cause and effect (stress, reactive actions), our life balances and our stress becomes manageable.
To begin a meditation practice can be as simple as counting to 10 over and over again. One inhalation, two exhalation, and so on, for even a few minutes and may eventually lead to 30 to 60 minutes. Each time the mind wanders from this simple counting practice just start over…so simple and yet the results are profound on stress reduction.
4 Exercise
Exercise can decrease stress hormones like cortisol and increase endorphins (your body's 'feel-good' chemicals), giving your mood a natural boost. Any consistent, challenging aerobic exercise gives you this same experience (Vinyasa yoga, swimming, dancing, running, biking, etc.) when practiced for a minimum of 30 continuous minutes.
With a non-aerobic workout, such as weight training, strength and core-building, you may not feel the "endorphin high" you'd get from an aerobic workout. Instead, you'll get a feeling of strength and power which replaces worry and fret.
5 Walks in Nature
In a series of studies, scientists found that when people swap their concrete confines for a few hours in natural surroundings—forests, parks and other places with plenty of trees—they experience increased immune function. Stress reduction is one factor, but scientists also chalk it up to phytoncides, the airborne chemicals that plants emit to protect them from rotting and insects and which also seem to benefit humans.
One study published in January included data on 280 healthy people in Japan, where visiting nature parks for therapeutic effect has become a popular practice called "Shinrin-yoku" or forest bathing. The scientists found that being among plants produced lower concentrations of cortisol, lower pulse rate and lower blood pressure, among many other health-boosting benefits.
Studies in which men took two-hour walks in a forest over two days resulted in a 50 percent spike in levels of natural killer cells. Another study found an increase in white blood cells lasting a week in women exposed to phytoncides in forest air.
We are fortunate in New Mexico to have so many trails and hikes available to us. The Dale Ball Trails in Santa Fe are a simple and lovely introduction to some tree-filled scenery.
Good health doesn't have to be expensive or complicated. Begin with these basic starting points, and listen to your body thanking you!