News Briefs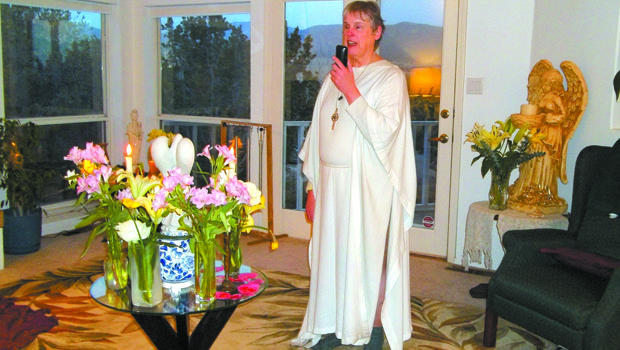 Published on April 30th, 2013 | by Natural Awakenings Staff
0
Healing Sessions with the Ascended Masters
Feeling lost about your spiritual direction? Attached to negative energies? Seeking clarity and direction? Suffering from stress, addictions and heart break?" asks Reverend AliceAnn.
Those facing any of the above issues may find that working with the Ascended Masters in a Spiritual Healing Session with Rev. AliceAnn could assist them in leading a healthier and more adjusted life. "All of us are making very important life choices at this present time," says Rev. AliceAnn. "We might be experiencing relationship or financial changes, inner growth, life-long patterns that are changing without any explanation, dreams coming through with powerful messages or disruption in diet, sleep and work patterns."
According to Rev. AliceAnn, all of these signs can be part of the ascension process. "The Ascended Masters are able to help you see and release all that you 'wish' to release, letting go of old patterns and forces that affect your spiritual life." Reverend AliceAnn channels Master Hilarion, who works on the inner plane; Master Serapis Bey, who assists to define, correct, and release patterns or blocks; and Master Kuthumi who works on the higher planes to guide those on the path of liberation. "None of these Masters will 'interfere' with your free will or life choices but they will guide you to a place of inner truth and clarity," says Reverend AliceAnn. "This is neither therapy nor a miracle cure; you are the Divine being guiding the healing process."
To make an appointment or to learn more, visit OakRoseAcademyOfLight.com.