Spotlight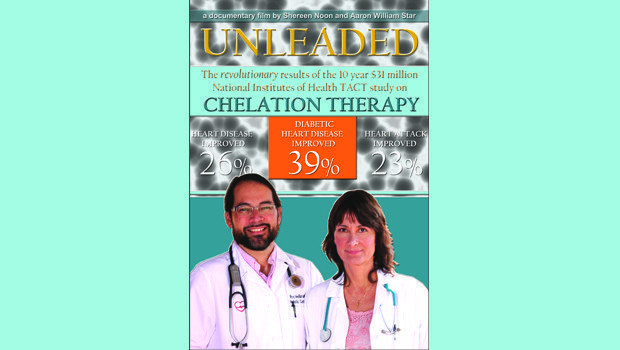 Published on April 30th, 2013 | by Shereen Noon
0
Healing Ourselves First
We're great at taking brilliant care of everyone but ourselves, and usually we're last on the list to receive the much-needed nurturing our bodies require. The facts are, though, that heart disease is the leading cause of death for women in the United States. Sixty-four percent of women who die suddenly of coronary heart disease have no previous symptoms.
Fortunately, there's stunning new evidence from the National Institutes of Health (NIH) that chelation therapy dramatically improves our chances. In their government sponsored 10 year/$31 million Trial to Assess Chelation Therapy (TACT,) the NIH finally revealed the results on whether chelation therapy works in improving heart disease, diabetes, and heart attacks. On November 4, 2012, Dr. Gervasio Lamas, the director of the NIH study, presented the TACT results at the American Heart Association's (AHA) Annual Scientific Sessions in Los Angeles, proving definitively that chelation therapy improves heart disease by 18 percent (26 percent if taken with vitamins,) improves diabetic heart disease by an astonishing 39 percent, and improves heart attacks by 23 percent.
Chelation therapy is an affordable treatment (about $3,000 to $5,000) which removes lead, mercury and other heavy metals from our bodies. Heavy metals and toxins create inflammation, which eventually leads to disease. Due to our air, food, water and even mercury fillings, almost everyone has high heavy metal levels—and there are no safe levels, period.
Immediately following Dr. Lamas' TACT presentation, Elliott Antman, MD, Director of the AHA, announced that there was not enough evidence to recommend chelation therapy at this time. Normally, once the results of a study are presented, the report is released that same day. For the TACT results, it took almost five months for peer publication by the Journal of the American Medical Association (JAMA) on March 27, 2013. Could the delay have anything to do with the trillion dollar pharmaceutical and hospital industries? Hospitals keep their doors open through profits made by heart surgeries and cardiology departments. Does it take strategy to invalidate a valid 10 year definitive government sponsored study?
Cardiologist Roy Heilbron, MD, and pain specialist Angelique Hart, MD, co-founders of the Heilbron Hart Holistic Clinic in Tesuque, New Mexico, were part of the TACT study from its inception. They worked closely with Dr. Lamas and trained the other 300 doctors on how to administer chelation therapy to 1,700 patients. On November 8, 2012, Elemental Films® began production on the documentary film Unleaded on the TACT results, including intensive interviews with Dr. Hart and Dr. Heilbron, the reactions by the AHA, and the history and politics of 50 years of chelation therapy.
Raising our awareness is one more step in taking full responsibility for being self-loving by finding out what truly supports our bodies. As we discover ways to nourish our own bodies first, we can then heal our families, communities, and our world.
For more information, look for the documentary film Unleaded by Shereen Noon and Aaron William Star at Amazon.com or UnleadedMovie.com available May 1 and Dr. Roy Heilbron's new book, Healing Heart Disease with Chelation Therapy at Amazon.com.