News Briefs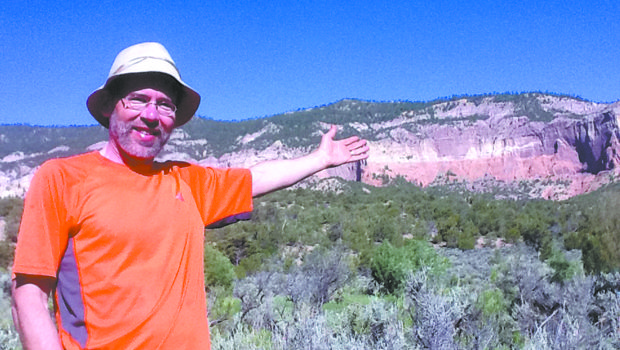 Published on April 29th, 2013 | by Natural Awakenings Staff
0
Pack Light, Be Light at Ghost Ranch
Ghost Ranch in Abiquiu is pleased to announce the Pack Light, Be Light three-day adventure hike being held June 3-9. Participants are invited to embrace their own spirituality as they experience the spectacular environment of the Ghost Ranch area, the "Magic Place."
Winding through Northern New Mexico is an easy-going segment of the Continental Divide Trail, passing through the Chama River Wilderness and surrounded by red-and-yellow mesas. Hikers will draw on this area, their temporary home under the stars, to refresh both their individual and collective spirit.
Participants will first learn how to use ultralight techniques, and then take off for a 3-day adventure among the mesas and under the stars. "With everything we need on our backs, our light loads give us time to follow where our senses, mind and heart lead us," says hike facilitator Brian Johnson. "We are delighted by the cool pond appearing out of nowhere. Sharing around the evening campfire leads our group to new insights. A few days of simple living to allow the mind and heart to soar?  Why not?"
Cost: $495; includes lodging and meals. Ghost Ranch Conference Center, Abiquiu, NM. Workshop ID: G13O612. For more details, call 877-804-4678 ext. 4152 or 4155 or visit GhostRanch.org.