News Briefs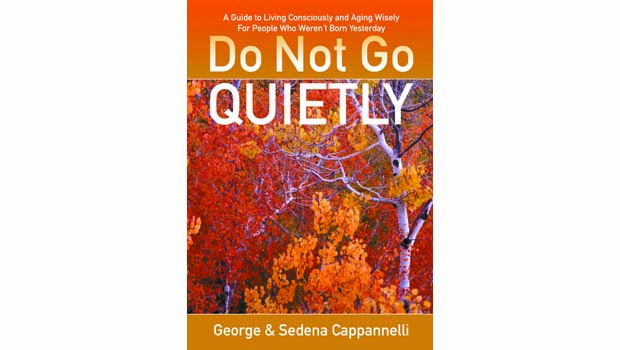 Published on April 29th, 2013 | by Natural Awakenings Staff
0
A Guide to Living Consciously and Aging Wisely
Do Not Go Quietly, A Guide to Living Consciously and Aging Wisely for People Who Weren't Born Yesterday (Hay House/ Agape Media/AgeNation) is now available.
The book, written by George and Sedena Cappannelli, offers straight talk, valuable life strategies, practical tools and inspiring messages for the 150 million Americans who will soon be 50 years and older—and for younger people who want to better prepare for the world they will be soon inherit.
Do Not Go Quietly is infused with the Cappannelli's inspiring theme: "We are never too old or too young to live the lives we were born to live."  It also provides a host of practical recommendations on specific choices we can make to lead more satisfying and successful lives. It suggests that if we want to make our days more vital, satisfying and joy-filled, then it is time we put a pin in America's obsession with youth and aversion to age—make right our relationship with ourselves and the world around us, and reclaim our rightful place as adults and elders.
Do Not Go Quietly is also an inspiring call to action, reminding those who the world calls older GenXers, Boomers and Elders that our work is not done. And that we have the wisdom, experience, resources and necessity to—not only help re-chart a sane and sustainable course—but to take an active role in creating a legacy of greater hope and consciousness for the future.
Do not Go Quietly is available at Amazon.com, Collected Works and other fine bookstores. For more information, visit DoNotGoQuietlyTheBook.com.