News Briefs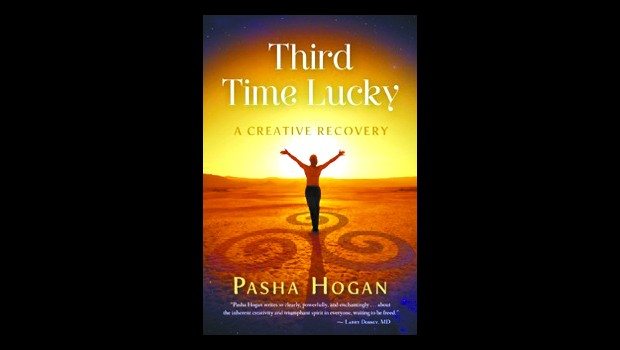 Published on April 1st, 2013 | by Publisher, Natural Awakenings New Mexico
0
Third Time Lucky: A Creative Recovery
In fairy tales, if the third travail doesn't kill you, magical transformations occur. Third Time Lucky: A Creative Recovery by Pasha Hogan is no fairytale, however. It is the real-life account of a young woman's struggle and triumph over issues that affect every modern woman: sexuality, body image, empowerment and the journey toward truth.
On Saturday, April 6, from 3 to 5 p.m., The Ark in Santa Fe will host a book signing and talk by the local author. Larry Dossey, MD, the internationally influential advocate of the importance of spirituality in healthcare, says: "This book is a joy to read, and I could not put it down. Pasha Hogan writes so clearly, powerfully, and enchantingly about the inherent creativity and triumphant spirit in every-one, waiting to be freed."
Hogan's captivating story depicts how the devastating news of a third cancer diagnosis, at age thirty-one, catapults the author into unknown territory. As she confronts the ravages of cancer, identity and career crises, and depression, Hogan realizes that these challenges present the opportunity to leave behind "normal" life and embrace the longings of her heart and soul—to live a creative, full life as her true self. In Third Time Lucky, she invites readers to transform their own questions from, "Am I enough?" to "Am I enough of who I really am?"
The author will also host a signing at Bookworks in Albuquerque, on Thursday, May 2 at 7 p.m. To learn more about Pasha's offerings and upcoming April Reiki 1 training, visit PashaHogan.com.