Local Insights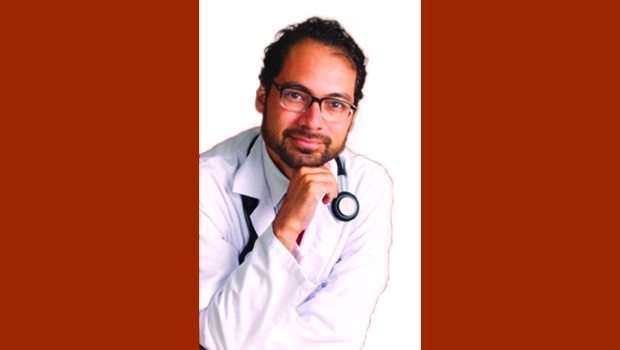 Published on April 1st, 2013 | by Dr. Roy Heilbron
0
The Green Human Machine
As we entered the 21st century, many of us established the "Green Age" as well. We strive to breathe cleaner air, recycle our trash, and instill a respect for the environment in young people to carry on for future generations. However, many "green people" never stop to ask a very simple question: How green are we on the inside?
Recently, the American Red Cross tested thousands of patients across the U.S. and found over 600 chemicals in them, including 200 different types of compounds known to be harmful. Even newborn babies possessed hundreds of these toxic chemicals in their bloodstreams. Chemicals considered very dangerous and quite poisonous were present in surprisingly high amounts in all of these test subjects.
But where did all of those nasty poisons come from? Sadly, it started at the beginning. Mothers pass many of them through the placenta to the unborn child. So we all enter the world already "laced with the arsenic" (or fluoride) from the local water supply. Cosmetics contain many unsafe levels of iron, copper and even gold. Plastics, toothpaste, soaps, and deodorants—which are all around us—contain enough to open a chemical factory.
Our food supply is unfortunately a large contributor to the "chemical soup" stewing in all of us. Meats such as chicken, beef and even fish contain numerous artificial hormones such as estrogen and growth hormones. In addition, they also contain significant amounts of pesticides and are often treated routinely with antibiotics to prevent disease spreading in crowded conditions.
Vegetables, fruits and grains are not safe from the chemical industry by any means. In order to produce more and defend the plants against pests, farmers use heavy pesticides and chemical fertilizers in agriculture.
And where does all of this end up? Inside of us, of course. But can we do anything about it?
Yes, there are solutions to the chemical problem. We must support organic farming by buying their produce. We should strive to buy organically fed meat from farms that raise animals in humane and natural conditions.
Plastic is certainly an enemy that we can also avoid in many cases. By simply drinking distilled out of glass bottles and eating on dishes, we can greatly reduce exposure to many harmful chemicals.
Last, but hardly least, we are surrounded by technology. Computers, wireless internet and cell phone transmission all expose us to electromagnetic energy, another source of harm from our modern environment. Turning off electronics in the bedroom such as clock radios, Wi-Fi or using an ear piece for your cell phone are some examples on how to minimize the exposure. By curbing our usage of all of these, including microwaves, we can greatly reduce another potential risk to our health.
The good news is there are simple tests for toxicity, such as testing hair strands or urine which give guidance as to the next steps needed to detoxify one's body. An individualized treatment plan can help one to remove toxins from their body in a safe way. As the well-known children's show character Kermit the Frog once said: "It's not easy being green!" But it is possible.
For more information, look for Dr. Roy Heilbron's upcoming book Healing Heart Disease with Chelation Therapy and the documentary Unleaded.