News Briefs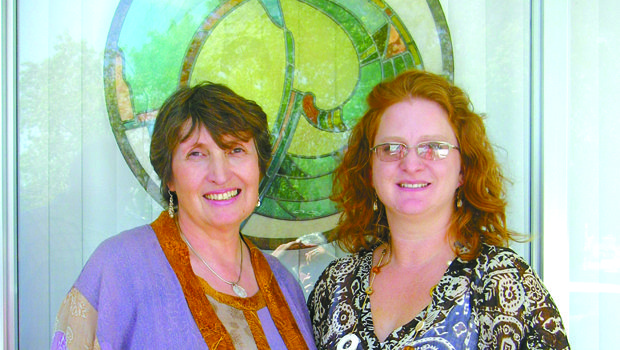 Published on April 1st, 2013 | by Publisher, Natural Awakenings New Mexico
0
Gentle Pain Relief
Gentle, effective solutions for stress and pain relief are available at Shanti Wellness Therapies in Albuquerque.
Reiki master practitioner and teacher Martyne Backman opened Shanti Wellness Therapies with massage therapist Rebecca J. Grant, to offer Albuquerque the most effective, gentle energetic and holistic therapies. Their motto: "pain relief without drugs."
Martyne Backman has been doing Reiki healing since 1995. Her one-day workshops for Reiki training and attunement for self-care or practitioners are offered several times a year. Since 2001 she has been a distributor for the Rejuvenizers, which shield from all types of electromagnetic fields (EMF) and radiation from cell phones, WiFi fields, satellites, computers and other sources of electrical EMF.
Rebecca J. Grant has been a certified massage therapist and bodywork practitioner in the Albuquerque area for over 10 years. She specializes in therapeutic and hot stone massage.
In April, Backman and Grant will be joined by massage practitioner John Vandermay who will represent Shanti Wellness Therapies at the Body Mind Spirit Celebration on April 26-28. "Come visit him for a relaxing chair massage at Booth 28," invites Backman.
For a consultation or appointment, visit ShantiWellnessTherapies.com or call 505-217-3944. Mention this article for a 20 percent discount.