Healing Ways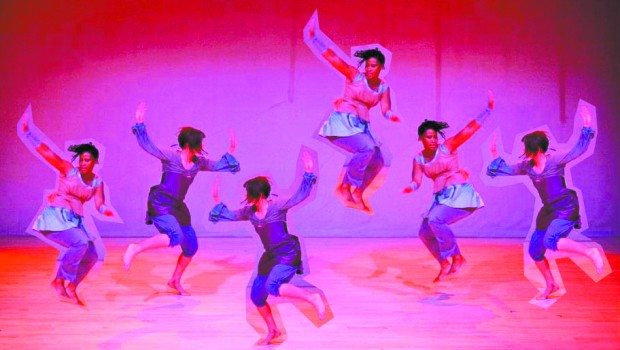 Published on April 1st, 2013 | by Stefanie Zehnder
0
Dance is Medicine
Dance is commonly misconceived of as reserved for an elite few, talented and trained enough to look exquisite on stage. Although there is much to respect in the fine art of dance, many people sadly believe they can't, or shouldn't, dance. And so they don't—except perhaps if they are intoxicated out on the town. The health of our society suffers on multiple levels as a result of dance being marginalized and practiced by a minority, rather than by everyone.
This is an invitation to come dance!
Rhythm, particularly polyrhythm, is used in so many cultures as a tool for healing and to access and communicate with the spirit realm. It's easy to underestimate the beneficial effects of rhythmic dance in a modern Western, secular context. Dance is medicine. There is a medicinal potency found in rhythmic dancing.
Join Jaime Duggan for an exciting new dance class offered at BODY of Santa Fe. Fusion Dance merges the healing elements of ceremony and spiritual practice with social dance. The dance is primarily a mash-up of West African and House in a contemporary Western context. That being said, you might see a bit of Afro-Haitian, Modern dance, Qi Gong, or a B-girl top-rock in the mix. Within the West African umbrella, Duggan draws primarily from her training in the Guinea ballet lineage, as well as from Ghanain, Senegalese, and Malian dances. Students groove to the soulful soundscapes of House and Afro-House in an environment of love, empowerment and non-judgment.
It is Duggan's resonation with African dance that awakened her to her own unique path. As a white American woman, she understands the importance of acknowledging patterns of cultural appropriation and her own white privilege. Along her journey she has come to recognize that what is truly authentic for her is, in fact, a fusion—deeply informed by multiple African lineages and influenced by European-American experience, Western Contemporary dance and Somatics, New Age-ism, as well as by traditional Eastern arts and world-views.

In addition to rhythmic embodiment, Fusion students utilize the energy of gestures with intention. Each class opens with a centering exercise repeated facing each of the four cardinal directions. The movements enable students to align with higher Self, clear their paths, cleanse away that which no longer serves them, root down, grow, expand, open to their greatest potentials, and re-focus with clarity from a state of pure love. Duggan verbally guides the class through this symbolic movement meditation.
In addition to yoga and NIA, BODY of Santa Fe offers dance classes. The beauty of teaching dance classes in an environment that is so dedicated to yoga and healing is that the space genuinely supports approaching dance as a spiritual practice. People come to BODY to support their health, wellness and spiritual development. Duggan's three years of experience teaching university dance technique classes have given her the grounding necessary to free students to immerse themselves in the uplifting healing aspects of dance.
There is a great deal of shame and guilt wrapped up in what we perceive as "sexual." In Fusion Dance, Duggan consciously breaks out of an old paradigm designed to cut people off from their own innate embodied wisdom. Students do a lot of movement that is sexy and sensual in order to reclaim their creative wisdom, which is integral to their divinity.
In addition to providing a vehicle for the restoration of free-flowing life-force energy, the Fusion Dance Duggan teaches is highly intricate and technical. An experienced dancer will find plenty to be challenged by, though she caters to all levels. Everyone is encouraged to find their own groove and voice within each movement and discouraged from getting hung up in a right/wrong mentality. Oftentimes, people try to intellectualize dance in the learning process. Duggan tells her students to imagine they are giant sponges because, after all, our intelligence isn't relegated only to our brains or central nervous system. Every cell of our body is replete with intelligence and the ability to receive new information. When we don't acknowledge or use these intelligences they tend to shut down.
The dance experience Duggan facilitates is designed to help participants re-awaken. Duggan is constantly humbled by the dance's ability to reconnect participants to their Selves, one another, and to our Source.
Jaime Duggan teaches Fusion Dance at BODY of Santa Fe Tuesdays and Thursdays, 1:15-2:15 p.m. and Sundays, 2-3:30 p.m. Drop-in $12; 10 class pass $90.