Local Insights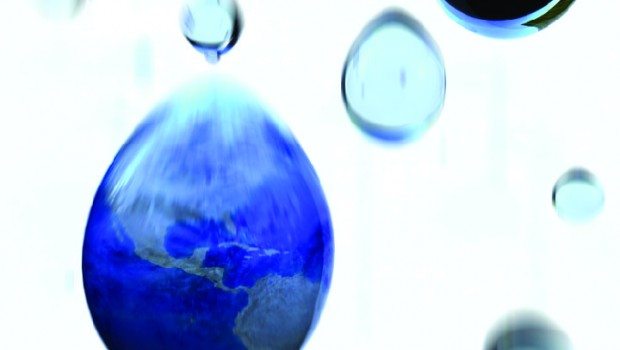 Published on April 1st, 2013 | by Audrey Jenkins
0
3 Ways to Lower our Water Usage
In one year the world uses 2,552 trillion gallons of water. That's 365,878 gallons per capita. As we in the Southwest know, we must find a better way to conserve this precious resource.
In the United States, only 2.5 percent of our water is recycled. This is in comparison with Israel, where 75 percent of their sewage is recycled with a near-term goal of 80 percent. Their per capita domestic water use is only a fraction of that used here in the water-conscious Southwest. Given the potential gains, we must all move to a new paradigm of thinking in the way we use water.
Conservation
There are three primary ways that we can lower our water usage. The first is conservation. We can all make a big difference through the use of water-saving toilets, faucets, shower heads and high-efficiency washers (dish and laundry). Check your faucets for leaks; they can waste 100 gallons of water a day! Wash your produce in a basin of water; when finished, use the water on your houseplants. Be mindful every time you turn on a faucet and look for ways to run it less or reuse the water.
Outdoors we can conserve water by using drip irrigation and only in the morning before the sun rises. Use xeriscape plants and replace large areas of grass with shrubs, rocks or mulch. Be sure to use organic mulches: They help retain moisture and add nutrients to the soil as they decompose. A rain barrel helps direct rainwater to specific plants on a set schedule.
Recycling
The second way to lower our usage is through recycling. Consider installing a grey-water retention system where water from your laundry and showers is cleaned and used to flush toilets and irrigate your outdoor plants. New technologies are rapidly being developed, including residential waste-water systems that allow for a high level of recycling and rainwater retention systems. New Water Innovations is working with the University of New Mexico, Los Alamos National Laboratories and the State of New Mexico in the development of a water-treatment system that greatly reduces the need for "blow down" (the dumping and subsequent replacement of water due to high levels of mineral concentration). As this is one of the most substantial uses of water by commercial air conditioning in the summer, this promises to be very significant.
Desalination
A third method of dealing with our scarce water issues is "desalination" (the removal of salt from sea and brackish underground water). With the discovery of a large brackish aquifer under Albuquerque, desalination offers a viable solution for our future water needs.
By committing to technologies that move us forward, we can best honor our environment and ensure a brighter future.