Publisher's Letter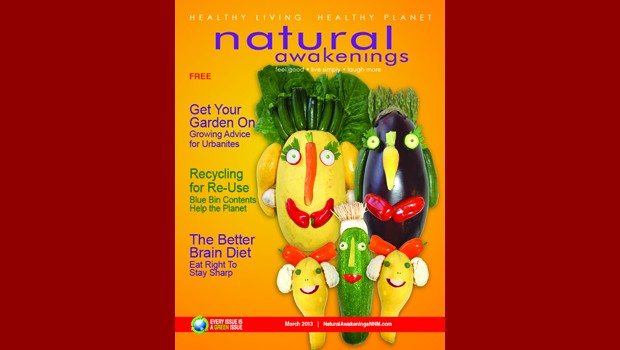 Published on March 12th, 2013 | by Publisher, Natural Awakenings New Mexico
0
March 2013 Publisher's Letter
"Try to learn something about everything and everything about something." ~ Thomas Huxley.
We are reminded of one of the most important organs that work 24/7, even as we sleep—our brain. There are many new encouraging studies about the aging brain. My Chinese Medicine professor shared the sobering statistic that roughly 60 percent of the population is expected to have some form of dementia. The good news is we can do something about prevention now. The proverb "if you don't use it you lose it" definitely applies to the brain. Neuroscience says that we can build new neurological connections. People that keep active beyond school and retirement through continuous learning or websites such as Lumosity.com have the opportunity to keep their brains alert. Diet is an equally important factor—see article on Better Brain Diet, page 12. So is rebounding, jogging or any other favorite sport that keeps your body moving.
My lab, Cleo, definitely gets me up and moving. She claims her walk on a daily basis. Aside from exercise another important thing our pets teach us naturally is unconditional love. George Eliot wrote, "Animals are such agreeable friends—they ask no questions; they pass no criticisms." I recently had the opportunity to speak with several individuals in this community that make a difference to animals and their owners.  First I spoke with Dr. Kimberly Lavin, a young veterinarian who feels called to make the transition process of pets her gift to us. Then I connected with Dr. Denise Michel, who uses her experience in healing herself from cancer as a method of healing our pets. Please, read the article on page 25 about her Dream Weaving Technique for animals.
Dr. Andrew Weil states, "Get people back into the kitchen and combat the trend toward processed food and fast food." I couldn't agree more. Thankfully, organic and fresh unprocessed foods are a growing trend. This way of eating also supports our local farmers. The Paleo diet is a call to go back to the way our ancestors ate. BODY Café in Santa Fe just launched a whole new menu of raw foods that are visually striking with great taste appeal.  Many people even go a step further and grow food in their own backyard. How do we grow food in the winter? One option is to grow food hydroponically. All you need is a well-lit space in your home and you can grow your own vegetable garden inside. To get ready for spring here are a few local inspiring websites to peruse: LocalFoodAlbuquerque.com, mrcog-nm.gov/agriculture and HomeGrownNewMexico.org. What a feeling to consume the herbs and veggies you grew yourself!
On that note—think well, eat well and keep on loving.