Eco Tip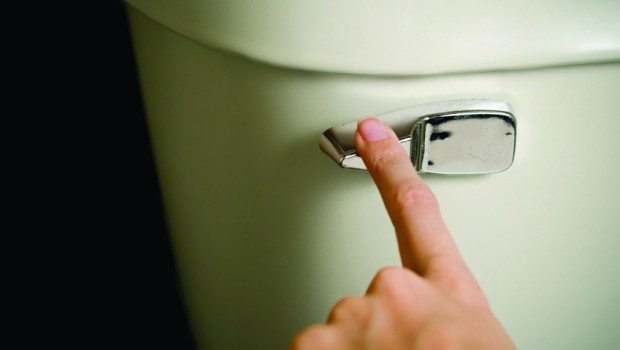 Published on March 1st, 2013 | by Natural Awakenings Publishing Corp.
0
Toilet to Table
Fertilizing Our Food with Human Waste
Using sewage sludge as fertilizer on the land that grows our food and feeds our livestock is legal, but critics question the safety of the practice. United Sludge-Free Alliance founder Darree Sicher says, "Most people flush the toilet and assume the waste is being taken care of properly, but many times, the industry is simply performing a toxic transfer."
Everything that is flushed down the drains of residential and commercial properties combines at local water treatment plants, including chemicals, heavy metals, pharmaceuticals, pathogens and poisons. Water is then treated and the extracted pollutants are concentrated in the residual sludge that remains.
The Environmental Protection Agency reports that more than 7 million tons of sludge (biosolids) are generated each year in the United States—half is applied to farms, parks, playgrounds, golf courses and forests in all 50 states. Biosolids are also sold as bagged fertilizer to homeowners.
Until the use of biosolids as fertilizer is more strictly regulated and foods are labeled as sludge-free, consumers should consider buying organic foods. When buying from local growers, ask about the use of biosolids on their fields.
Also, raise awareness among state and federal officials to outlaw such questionable practices and lobby local officials to continue the trend toward sludge-free public areas. A far safer use of waste is "poop to power" projects that harvest energy from sludge to produce heat, fuel and electricity, which Sicher reports have been widely used in Germany and Sweden for 30 years.
For more information, including sludge-free fertilizer brands and downloadable brochures, call 610-823-8258 or visit USludgeFree.org.