Natural Awakenings 2017 Healthy Living Directory
Click on any of headings below and it will take you to the advertiser.
ADVICE & ADVISE
TRANSITIONS MULTIMEDIA
Alan Hutner & Elizabeth Rose
505-670-1167
transitionsmultimedia.com


Alan Hutner and Elizabeth Rose, Co-founders of TransitionsMultiMedia.com are offering free introductory private sessions inviting you to Be with us, and to Heal with us, so that we may all be better equipped to Be In Service to the Higher Good. These consults include fifteen minutes of any combination about: Custom Interviews, Counsel & Coaching, Transformational Breathwork & Rebirthing, Family Constellations, Wise Woman Counsel for Mothers, Fathers & Families, and Bodywork/Massage Therapy. Schedule appointments at www.transitionsmultimedia.com or call 505-670-1167.
AGELESS LIVING COACHING
SEDENA & GEORGE CAPPANNELLI
AgeNation Co-founders
505-470-6295
AgeNation.com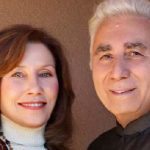 George and Sedena, award-winning authors, world-class consultants and coaches and are now offering personal, group and organizational coaching programs. Individually and jointly they can support your business to gain greater clarity of vision, and identify new success strategies, and you to experience greater vitality, resilience, longevity, creativity and well-being, at any age. For your free consultation go to info@agenation.com.
ALLERGIES AND PAIN
THE HEALING CENTER
Dr. Marilyn Chernoff, PhD, ND, M.Ed
Albuquerque
505-292-2222
drmarilynchernoff.com


Dr. Marilyn is a world-renowned healer; a medical intuitive who uses her knowledge and abilities to diagnose and treat children, adults, animals locally and globally (through long-distance healing). Specializing in allergies, pain, injuries, headaches, chemical sensitivities, fibromyalgia, chronic fatigue, autoimmune, PTSD and others. By utilizing advanced biofeedback, the body's pharmacy will heal itself. "BE THE HEALER YOU ARE".
ANGEL READINGS
EMBER'S ANGEL READINGS
Ember Budd
575-838-2720
aahhhnatural@yahoo.com
embersangelreadings.com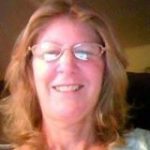 Clairvoyant and Clairaudient from a young age Ember now uses her gifts to channel messages from the Angels and Spirit Guides to help others with their career, family, and life journey. Channeled Messages, Spiritual Mediumship, and Animal Communication available. Individual and Group Readings by phone or in person.
ANIMAL COMMUNICATOR
GALAYA INTUITIVE RESOURCES
505-466-3764
rgalaxy@juno.com
consultgalaya.com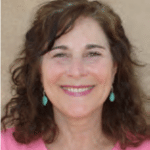 Pet Readings. Communicate with your animal companions. Receive insight into your pet's thoughts and feelings. Understand and facilitate changes in your pet's behavior. 19 years experience Phone Consultations and House Calls.
ART & CREATIVITY
CREATIVE WINGS STUDIO
Debbie Purdy
Parkland Hills/ Nob Hill area
630-530-5697
debbie@creativewingsstudio.com
creativewingsstudio.com

When we paint without concern for technique or content, the intuitive self is revealed, and creative blocks are released. Connect with your creative freedom.
ASTROLOGICAL CONSULTATIONS
CELESTIAL AWAKENINGS
Teresa Betcher, M.S.W.
505-303-0976|847-452-3198
MyCelestialStar.com

New! Destiny & Love Cards. Find the deeper answers you seek to the important questions in your life! Through the combined wisdom of astrology and psychology, you will be given significant insights from "the best of both worlds." Rio Rancho astrologer providing in-depth astrology consultations for adults, couples, and parents. Forecasts, personal insights, relationships, career, relocation, spirituality, and more. FREE 15-minute telephone consultation!
BIODYNAMIC CRANIOSACRAL THERAPY
MERIDIAN JOHNSON
LMT #6877, RCST®, MFA
(505) 697-0140
biopoetics.com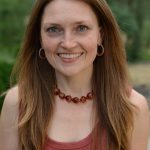 Your body knows what it needs! Are you seeking a more compassionate approach to healing, with long lasting benefits? Biodynamic Craniosacral Therapy (BCST) is a potent form of energy medicine that initiates resolution of physical and emotional traumas. We work competently with people of all ages (pre/post-natal), genders, and backgrounds experiencing acute and chronic conditions. Santa Fe and Los Alamos offices.
JERALDINE PETERSON-MARK
LMT #6014, RCST®, BCTMB
(505) 795-7281
biocentrichealing.com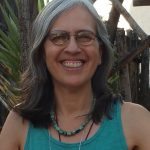 Your body knows what it needs! Are you seeking a more compassionate approach to healing, with long lasting benefits? Biodynamic Craniosacral Therapy (BCST) is a potent form of energy medicine that initiates resolution of physical and emotional traumas. We work competently with people of all ages (pre/post-natal), genders, and backgrounds experiencing acute and chronic conditions. Santa Fe and Los Alamos offices.
BLESSINGS
JESUS BLESSING
Jesus through Virginia Ellen, The Radiant One
505-252-9708
CourseinSelfLove.com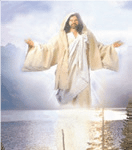 Join us and receive a Jesus Blessing. Jesus will lay his hands on you as he transmits his Supreme Light to you. Your body and soul will be imprinted with a new frequency creating healing at all levels, truly an evening not to miss. Monthly Blessings at the Temple of Eternal Light and Love, Santa Fe. Schedule see website. Private session available with Mary Magdalena, Mother Mary or Jesus.
BOUTIQUE
ANGEL WELLNESS BOUTIQUE
Sylvia C. Bencomo
Business 505-933-1069 | Cell 505-385-8769
angelwellnessbtq@gmail.com
angelwellnessboutique.com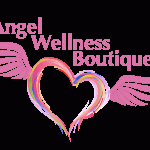 Angel Wellness Boutique is a retail business specializing in products for people undergoing cancer treatment. The boutique sells items such as wigs, hats, turbans, breast forms, mastectomy bras, post-surgical garments, skin care products and arm compression sleeves for lymphedema. We target customers of all ages and genders. We do house calls at the home or Assisted Living Homes.
CHANNELING
STACEY MARIE-SPIRIT
Guides, Goddesses and Angels
505.974.9736
staceymarie111@gmail.com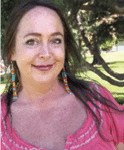 These beautiful beings of light are always with us and want us to call on them for messages of love and high frequency energy healing. Always in alignment with free will, the guides masterfully get to the heart truth of the question or issue, gently guiding us to our highest good. Sliding scale, $40-$90.
CHIROPRACTOR
KRISTIN RABAI, DC FIAMA
3537 Thaxton Ave SE, Albuquerque, NM 87106
505-514-4150
drkristin.net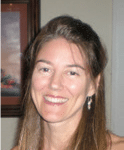 Dr. Kristin has nearly 20 years experience providing individual wholistic healthcare to her patients for pain relief and wellness. She offers traditional chiropractic adjustments, Drop Table technique, Sacro-Occipital technique, Barral visceral and neuro-meningeal techniques, cranial, muscles testing, Meridian Therapy for trigger points and pain patterns, balancing with acupuncture needles, nutritional counseling, Nasal Specific, NAET, and herbal therapy.
CORRELATIONS BODYWORK
EVA LIPTON-ORMAND, LMT
#5866, CLT, CHOM, CCSP, NTS
505-266-6558
correlations.bodywork@gmail.com
correlationsbodywork.com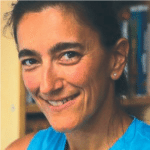 Manual lymphatic drainage and complete decongestive therapy, integrative therapeutic massage, Core Synchronism and Homeopahty. Individualized treatments for pain, stress inflammation and emotional issues. All ages welcome.
COUNSELING
BETHANY MOORE GARRISON, MA, LMHC
926 Baca St. #5, Santa Fe, NM 87501
505-252-2215
bmooregarrison@gmail.com
motherrootstudio.com


Heart-centered, mindfulness-based, eclectic and integrative counseling utilizing Transpersonal Psychotherapy, Art Therapy, Sand Tray Therapy and EMDR. Come experience true peace & fulfillment. Sliding Scale.
CLAIRVOYANT READINGS
REVEREND ELIZABETH BROWNRIGG
575-758-2758
egb@elizabethbrownrigg.com
ReverendElizabethBrownrigg.com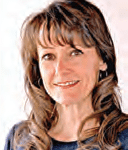 From a meditative space, I look for pertinent information to help you remove blocks that keep you from living the life you want. I complete the reading with a healing, replacing old beliefs and energy patterns with new ones that align with your current goals. I absolutely love this work, and I've been helping people this way for 20+ years.
CRANIOSACRAL
BLUE BUDDHA BODYWORK – SANTA FE
bluebuddhabw@gmail.com
505-252-1691
BlueBuddhaBodywork.com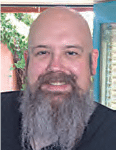 A unique blend of advanced Craniosacral Therapy and Somato-Emotional Release, find relief and balance in mind, body, and spirit. Specializing in Headache Treatment, Conception and Pregnancy, Trauma Work, and Chronic Depletion.
DREAM ANALYSIS
JANET WAHL
505 508 5805 • Albuquerque
Janet@dreamdigging.net
Dreamdigging.net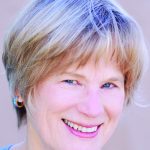 What did that dream mean? Only you know, but groups offer suggestions. Dreams have inspired art, warned of illness, provided life direction. "I thought I knew what this dream meant, but after working with the group, I have many more ideas. Free information: DreamDigging.net/Services/
EDUCATION
HYPNOTHERAPY ACADEMY OF AMERICA™
2132 Osuna Road NE, Suite B
Albuquerque, New Mexico 87113
505-767-8030
HypnotherapyAcademy.com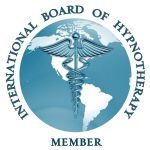 Accelerated Hypnotherapy 500 hour complete Training for Certification in Hypnotherapy. Experiential Education Format. Scope of Practice Protocols. Free Introductory Classes. Support after Graduation. Medical Hypnosis Training.
ACADEMY FOR THE LOVE OF LEARNING
133 Seton Village Road, Santa Fe, NM
505-995-1860
ALoveOfLearning.org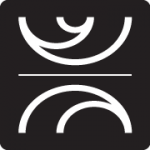 The Academy for the Love of Learning stimulates and supports the rebirth and renewal of learning and education in Santa Fe through ongoing programs and free monthly Evenings of Exploration.
JESSICCA KUMAALLA AND CECE JAMES
Institute For Holistic Living
505-554-4976
instituteforholisticliving.com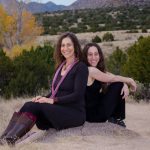 Photo Credit: Heart & Soul Photography
Holistic Living Expert (HLE) & Holistic Nutrition Specialist (HNS) Dual Certification Program. Learn to address core issues naturally, using kinesiology/ muscle testing, focusing on body system alignment and bringing back Health, Balance & Vitality through Whole Food Nutrition, Holistic Supplementation, Emotion Reveal, Habit Change & Spirit Balancing. You will get both certifications at the end of the 300 hour training.
SANTA FE SCHOOL OF MASSAGE
505-982-8398
admissions@sfsom.com
santafeschoolofmassage.com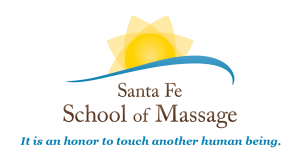 Since 1979, SFSOM has provided a path to a new career in massage therapy and an invitation to a new way of life. Students enjoy small class sizes, dynamic curriculum, personalized attention and support from dedicated faculty and staff.700-hour Full-Time and Part-Time Massage Certification Programs and CEU programs available. Call for more information and a tour of our school.
SANTA FE WALDORF SCHOOL
26 Puesta del Sol
Santa Fe, NM 87508
SantaFeWaldorf.org
505-467-6431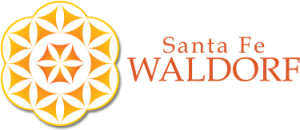 The Santa Fe Waldorf School offers an exceptional education for your child from toddler to young adult. If you're seeking a school with a truly integrated curriculum that cultivates each child's cognitive, creative, physical, emotional and social capacities we invite you to consider the Santa Fe Waldorf School, the only private school in Santa Fe offering the complete educational journey from pre-school through high school. Parent/Infant and Toddler classes are also available.
ENERGY THERAPY AND SPIRITUAL INTUITIVE
JSÁNCHEZ SPIRITUAL WELLNESS MD, LLC
505-600-9391
JSanchezSpiritualWellnessMD@gmail.com
JSanchezSpiritualWellnessMD.com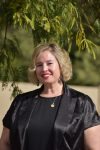 Jessica Sánchez is a non-licensed MD who embraces her calling of Spiritual Healing. Having studied medicine abroad she understands the correlation of Western Medicine with complementary and alternative health care. Jessica provides Energy Therapy and Spiritual Intuitive sessions in person and long distance of many different modalities tailored to each individual, working to empower self-healing of body, mind and spirit.
EQUINE ASSISTED HEALING & REIKI
UNICORN MESA
Chantal Fidanza
505-438-1074
unicornmesa.com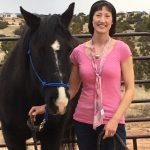 Offering equine assisted coaching, intuitive guidance as well as Reiki both distance and at my peaceful Santa Fe location for both people and animals.
Support for releasing grief, trauma, physical pain, healing your relationship with yourself and others and embracing the joy and ease that are your birthright.
Sliding scale and discounts for equine sessions, packages, seniors and veterans available.
EQUINE COACHING
LYNN CLIFFORD
Life Healing & Equestrian Arts
lynnclifford.com
1-505-231-5353



In this beautiful yet busy world, experience unique transformation, where authenticity and self-care serve as your compass; compassion and curiosity guide your way. The vision is to connect people with their optimal whole selves via their innate inner guidance, the natural world, and other sentient beings, particularly horses. Unmounted. No experience needed.
EQUINE INSPIRED COACHING RETREATS FOR WOMEN
HEALING THROUGH HORSES – JUDY SCHNEIDER
21074A Hwy #84 Abiquiu, NM 87510
Office 505-685-0596 | 505-927-4666 (Cell)
Judy@healingthroughhorses.com
healingthroughhorses.com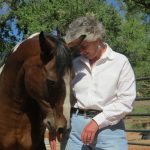 Judy Schneider, Healing Through Horses Retreat Leader and Transformational Coach for Women, affectionately known as "The Horse Lady" – supports women who have experienced traumatic life events create meaningful and lasting relationships. Judy and her horses stand ready to heal mind, body and spirit. She offers private and group retreats, which are designed to meet the needs of each woman who seeks out an alternative way of healing. Horse experience is not necessary. Please email Judy for upcoming events for 2017.
FINANCIAL PLANNING
SMARTER MONEY SOLUTIONS
Kelly Chisholm
505-974-1358
kelly@smartermoneysolutions.com
smartermoneysolutions.com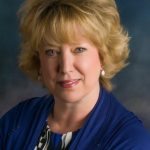 Holistic financial planning for women Specializing in women's financial transitions- marriage, divorce and death Call me for your complimentary discovery session to understand your money better and plan for the future.
FLOWER ESSENCES & ESSENTIAL OILS
EMPRESS ESSENCE
Eriene Iris
417 Orchard Dr. (off Paseo de Peralta), Santa Fe
505-500-7667
EmpressEssence.com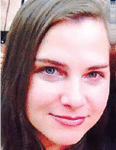 Enter a magical space where the flowers and oils await you! Hundreds of flower essences and a great supply of various essential oils, including oils directly from Egypt. You have the option to create your own flower essence blends & oils. I can assist you in different selection methods and I specialize in creating personalized flower essence and essential oil combinations to meet your individual needs.
FOUNDATION FOR DIVINE LOVE
ANANDA MAYI
Institute for Ascension Medical intuitive Art
Livingaslove.org
505-501-0501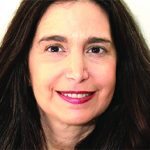 The Foundation is dedicated to Awakening Consciousness and bringing balance and harmony to the mind – body – spirit. The Institute for Ascension and Medical intuitive Arts are both within its preview. New Spiritual Blog livingaslove.org.
HAIR SALON & SPA
CASA VERDE SALON SPA
5113 Comanche Rd. Albuquerque NM 87110
505-881-0464
casaverdeinfo@yahoo.com
casaverdespa.com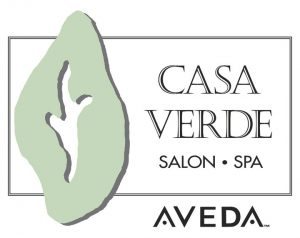 Casa Verde is an Aveda lifestyle Hair Salon & Spa. We offer hairstyling, cuts, natural hair color and facials. We can make your hair and skin look stunning in a welcoming professional environment.
HEART THREAD
RAPHAEL WEISMAN | 575.770.1228
KAREN TRUJILLO HEFFERNAN | 949.547.4066
healingthescars@gmail.com
heartthreadinternational.com



HeartThread is a transformational modality that transmits a vibration of Love, Safety, Self-Authority and Connection. It allows us to release old patterns of conditioning and supports us in living our full potential. Call to receive a HeartThread Session, become a certified HeartThread Practitioner or learn how to be more involved with the HeartThread community.
HERBAL MEDICINE
SONIA MASOCCO PHYTOTHERAPY
11930 Menaul Blvd NE, Ste 219
Albuquerque
505- 296.5737
soniamasocco.com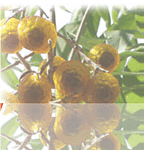 Sonia Masocco Phytotherapy is a herbal practice & apothecary specializing in Ayurveda and Clinical Herbalism. We carry a wide variety of herbs, tinctures, distillates & preparations and we fill custom orders.
INTEGRATIVE MEDICINE
ELLEWELL YOGA & HOLISTIC CENTER
(505) 629-3116
933 Baca St. Suite C, Santa Fe
ellewell.com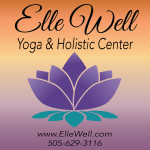 ElleWell is a holistic integrative natural medicine center offering chiropractic care, acupuncture, therapeutic massage, functional yoga therapy, as well as yoga and tai chi classes. Our mission is to provide quality holistic healthcare through natural conservative modalities that focus on restoring health not just treating disease. Our providers and therapists work together to provide a truly integrative experience.
UNM CENTER FOR LIFE
4700 Jefferson Street NE, Ste 100, Albuquerque NM 87109
CenterforLife@unmmg.org
505-925-7464
UNMMG.org/clinics/cfl/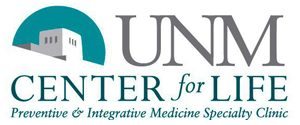 An Integrative and Inter-Cultural Center for Prevention and Wellness, treating people with a wide range of health issues, using a vast array of ancient and modern techniques. A state of the art Integrative and Intercultural center, emphasizing prevention and wellness along with disease management. NOT-FOR-PROFIT.
INTUITIVE CONSULTATIONS
GALAYA-INTUITIVE RESOURCES
Santa Fe • 505-466-3764
ConsultGalaya.com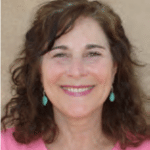 Find Clarity, Insight and Inspiration! Intuitive Readings, Coaching and Animal Communication. Clarify life choices and decisions. Activate practical solutions for your health, relationships, career and business.
IRIDIOLOGY
WHOLELIFE WELLNESS
600 Central Ave. SW Suite 107
505-582-9296
health@holistic-wellnessonline.com
holistic-wellnessonline.com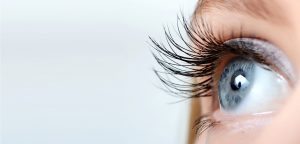 Your eyes reveal important information as it relates to genetic predispositions and your overall wellbeing. Understanding what your eyes reveal will guide you toward making the appropriate choices for optimal health. Call for an appointment.
JEWELRY
DESIGNER EARS
info@designerears.com
DesignerEars.com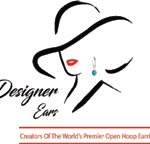 Do you have non-pierced ears OR have pierced ears but experience discomfort? Designer Ears, Creators of the World's Premier Open Hoop Earring offers a comfortable slip on design to allow for the earring to relax on your ear's acupressure point. With your choice of metal, hoop size and selection of dangles. Please visit our innovative collection now at www.designerears.com.
LIFE COACH
SURFIN' YOUR SOUL FAMILY SERVICES
Karen Trujillo-Heffernan
949-547-4066
surfinyoursoul@gmail.com
surfinyoursoul.com

Surfin' Your Soul provides multiple family services. Work with one of the world's most effective & sought after family coaches. Clients receive assistance in deepening their
heart connection, enhancing communication, transcending depression, addiction, anger & fear. Family meditation, yoga and retreats available. Offices in Santa Fe, Bernalillo &
Jemez Springs.
QUANTUM LEAP COACHING AND CONSULTING
Karin Lubin and Randy Crutcher, EdD's
qleapcoach@gmail.com
quantumleapcoaching.org
209-923-0502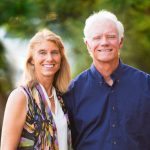 Ready to Have A More Fun, Passionate and Meaningful Life? Personal and Executive Coaching- Enlightened Team Building. Feel more excited and energized doing what you love most. Live healthier with passion and an unstoppable purpose. We stand ready to guide the first splash into your next chapter of life. Begin now with our powerful four session Passion Foundation Coaching Package.
LOVE & LIFE COACH
SOUL MEDICINE HEALING – JANICE NOEHULANI
The Source, 3532 Anderson Ave SE, ABQ, NM 87106
505-636-0019
info@janicenoehulani.com
JaniceNoehulani.com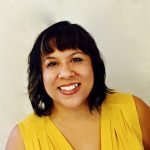 I love to use my Psychic/Spirit Gifts to help people manifest the love and life of their dreams. I often do this by helping my clients open up their knowing and awareness, raise their energetic frequency and learn to use their own Gifts so they can continue helping themselves.
MASSAGE THERAPY & ENERGY WORK
ADRIENNE Y (YVETTE) NARY, LMT 6415
1111 Carlisle Blvd SE, ABQ, NM 87106
505-553-4321
yvette.nary@yahoo.com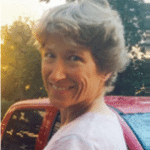 Practicing for over seven years in a spa and chiropractor's office in New Mexico, I offer personalized Swedish massage. My style is both therapeutic and relaxing. I also offer Negative Energy Clearings for people and places as a Mesa Carrier and initiated Kuraq Akulleq in the Incan Tradition of the Andes.
MEDICAL SUPPORT / CLINICAL HYPNOTHERAPY
CHRISTIAN RAPHAEL CMS-CHT, FIBH
Christian Raphael Hypnotherapy
819 Vassar Dr NE
Albuquerque, NM 87106
505-918-6555
ChristianRaphaelHypnotherapy.com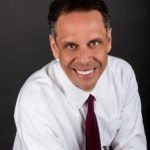 Christian Raphael is a medical support clinical hypnotherapist and an associate instructor at the Hypnotherapy Academy of America. He works with issues ranging from smoking cessation to weight loss, Procedural pain reduction, Post Procedural accelerated recovery time, Reduction in complications, greater compliance with prescribed treatment plans, Improved attitude towards wellness, all around improvement in outcomes, goal achievement and regaining natural sleep patterns. For a Free Consultation Call 505.918.6555.
MEDITATION
NM CENTER FOR MEDITATIVE INQUIRY AND RETREAT
Jay Cutts • 505-281-0684
MeditationNM.wordpress.com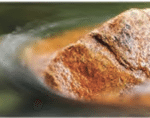 Monthly meditation and dialogue sessions for people from any meditation tradition or no tradition at all. We explore directly what meditative work is and how it sheds light on the concerns of our lives, not theoretically, but from a simple, fresh, honest listening. Held in Albuquerque. $2 donation. Full 7-day retreat offered once or twice per year.
MYSTERY SCHOOL
REVEREND ALICEANN SAUNDERS, PHD
High Priestess to the Order of Melchidezek
Santa Fe, NM
505-490-8855 weekdays 11 AM – 2 PM.
Rev.AliceAnn@OakRose.net
OakRoseAcademyOfLight.org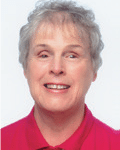 The OakRose Academy of Light is a Mystery School founded by the Ascended Masters. The Academy holds to and teaches the Divine Law for the New Age. It is non-sectarian and non-denominational, open to all who seek the Higher Truth.
NATURAL BODY SCULPTING
ABQ LIPO LIGHT
Lee Marie or Judith
505-967-3851
ABQLipoLight.com


Targeted fat loss through natural, non-invasive body sculpting. This new technology uses LED lights at a wavelength that shrinks and ruptures fat cells
NATURAL/ORGANIC FOOD MARKET
LA MONTANITA CO-OP NATURAL & ORGANIC FOOD MARKET
ABQ/Santa Fe/Gallup
LaMontanita.coop


New Mexico's largest community owned natural & organic grocer, with locations in Albuquerque, Santa Fe and Gallup. All our stores are open to the public. You don't have to be a member to shop, but if you are, you'll save even more. La Montañita believes in the shared benefits of healthy food, sound environmental practices and a strong local economy. Stop by and shop with us today!
NATUROPATHIC WELLNESS
MICHAEL'S® NATUROPATHIC PROGRAMS
1-800-845-2730
michaelshealth.com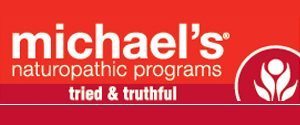 Michael's® Naturopathic Programs combine advanced constituents, such as ChromeMate®, OptiZinc® and Gugulipid® with traditional & contemporary herbs. Michael's® extensive line includes gender and age specific products, including Michael's Factors of Life® targeted nutritional programs. Over 80 products in various categories including minerals specialty items.
NEURO LINGUISTIC PROGRAMMING (NLP)
L'AURA KALÁIKI BODMER, LLC, CHT
Humanistic NLP & Ho'oponopono practitioner
3532 Anderson Ave. SE
505-573-4000
kalaikibodmer@gmail.com
laurabodmer.com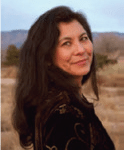 Working primarily in the realm of relationships, emotional healing, and spiritual advancement, L'aura channels the highest vibration of love, called the Aloha spirit, into her Hawaiian energy work and spiritual life-coaching. Supported by her own guides, "the Grandmothers and Grandfathers," L'aura assists her clients in releasing the blocks and obstacles that prevent them from living their best lives.
NUTRITIONAL COUNSELING
DELICIOUS HOLISTIC NUTRITION
Nicole White, CHHC, AADP, E-RYT, Author
3532 Anderson Ave. SE
505-204-1437
healyourgut@gmail.com
nicolewhitewellness.com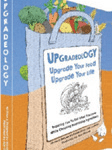 Increase Energy & Mental Clarity. Decrease pain and inflammation. Release dis-ease. Learn how to eat foods you LOVE while choosing Nourishing Ingredients. Do you ping-pong between fad diets? Quit Dieting and learn to Upgrade Your Food and Upgrade Your Life! Call for your FREE Increase Energy and Mental Clarity Consultation to see how Delicious Holistic Nutrition can create a true solution for you.
ORGANIC SKINCARE
NEAL'S YARD REMEDIES
Jane Wotton, Independent Consultant
nyrorganicjane@gmail.com
us.nyrorganic.com/shop/jane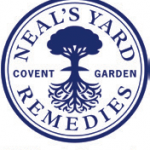 Start a home-based business with this iconic brand. For 35 years we've been researching, formulating and manufacturing award-winning, safe, effective skincare. FREE website and training.
ORIENTAL MEDICINE
SALUBRIO NATURAL HEALTHCARE
Karla Koch, ND, DOM, RN
3538 Anderson Ave. SE, Albuquerque NM 87106
505.573.4325
salubrio.llc@gmail.com
salubrio.net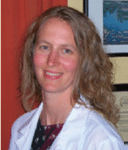 Karla Koch, ND, DOM, RN uses a multi-faceted personalized approach that stimulates the body's natural healing process and addresses primary symptoms as well as the underlying cause of illness. Her diagnostic and healing techniques combine modern scientific, functional and traditional empirical methods to profoundly improve health and vitality. Dr. Karla's goal is to bring "health" and "caring" back into "healthcare.
PERSONAL GROWTH
BOBBYE MIDDENDORF, MA
Serving Conscious Evolutionaries
BJMiddendorf@gmail.com
WriteSynergies.com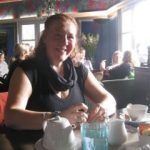 In our nourishing, co-creative sanctuary: Clarify your vision. Live your purpose. Honor your wholeness. Apprentice to your inner wisdom path. Become the change you wish to see and be. Shine your light in fresh words. Connect to the hearts of your people. Dream true. Claim the Transformational Medicine you deliver via life and livelihood. Email me for details and application.
PERSONAL TRAINING
AWAKENED CENTER FOR HOLISTIC HEALTH AND PERSONAL TRAINING
Jami Brokaw-Matchett
1111 Carlisle Blvd SE, Suite B
505) 639-4087 | 505)205-0350
awakenednm.ptenhance.com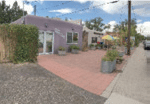 Awakened is a holistic training studio, our mission is create wellness for everyone through the power of proper food, and prescribed movement. We look at your body as a WHOLE rather then it's parts and design a program that is not only realistic to your goals, but fits your bodies specific needs. We specialize in program design, holistic lifestyle coaching, corrective exercise coaching, and structural assessments of your body.
PSYCHIC/MEDIUM READINGS
ELIZABETH ANGLIN
505-908-9558
info@elizabethanglin.com
elizabethanglin.com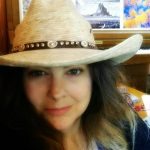 Spirit mediumship, psychic readings, animal communication, medical intuition, akashic records and energy healing. Sessions help optimize physical and emotional wellness, with clarity and peace.
KERI PORTS
Animal & Human Psychic/Medium
213-999-9098
keriports.com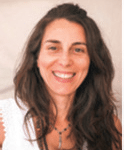 Sessions available in person, phone or Skype • Specializes in a combination psychic/mediumship reading for people and pets. Messages and information are pulled directly from your own soul (or pet's soul) and also directly from Spirit, including loved ones that have crossed over, spirit guides and angels on the other side. All messages are guidance for your soul, so you can fulfill your Divine purpose! Additional sessions include: private guided chakra meditation and group readings.
PSYCHOTHERAPY
DANA DARROW, MSW, LCSW
1111 Carlisle Ave SE, Albuquerque, NM 87106
505-692-3327
d_darrrow@hotmail.com
danadarrow.weebly.com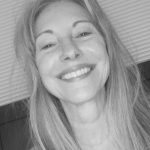 Dana has been a licensed psychotherapist for 25 years. She works with adults experiencing difficulty with life transitions, depression, anxiety, PTSD, and grief. Dana specializes in depth therapy and incorporates astrology into her practice, if desired, as a tool for understanding one's unique journey through this life. Clients can also schedule for just an astrology
reading.
QIGONG
HEAL OURSELVES – HEAL OUR WORLD
JERALDINE PETERSON-MARK
Level 1 Certified Instructor & Healer
505- 795-7281
Santafeqigong.com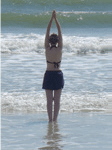 Learn to activate life force energy for self-healing as was once taught in China's largest medicine less hospital. Wisdom HealingTM (Zhineng) Qigong addresses imbalances of the body, mind and spirit. Private, semi-private, and group classes for public, corporate, youth, and senior organizations. Ongoing community practice classes; open to all levels of experience and abilities. santafeqigong.com.
REFLEXOLOGY
SANTA FE REFLEXOLOGY, LLC
Julie Glassmoyer, CR
505-414-8140
SFReflexology.com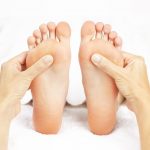 RELAXATION, AWARENESS, FLEXIBILITY in feet and body for optimal health @ Santa Fe Reflexology, LLC.
REIKI
SANTA FE REIKI AND ENERGY HEALING
Priscilla Schmidt
505-395-0746
Santafereikiandenergyhealing.com


Re-balance to maximize your inner potential. Enjoy a deep state of rest and relaxation that brings about peace, joy and clarity of being. Healing sessions, Life Coaching, Business Mentorship, Certifications in Usui, Karuna®, Holy Fire® and Animal Reiki through Master Teacher.
REIKI / REFLEXOLOGY
AWAKENINGSPIRIT
Jan Walker, Healing Practitioner
505-835-5440
awakeningspiritministries.org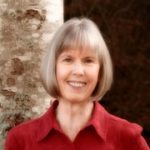 Any one can benefit from a Reiki Healing Treatment, whether one is dealing with the daily stresses of life or a major health challenge. Reiki's restorative qualities bring warmth, calmness, balance and a sense of well-being. Foot Reflexology relieves stress and tension, improves nerve and blood supply, and helps the body to normalize.
RENTAL SPACE
THE CENTER AT THE SOURCE
Charey Fox
505-265-5900
abqsource@gmail.com
thesourceabq.com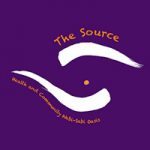 The Center, The Source for your classes and events. 500 sq. ft. meeting room, outdoor meeting spaces and a great environment for classes, parties and events. Hosting holistic healing and community education. There is access to kitchens, chairs, tables and exercise mats; great for small groups as well as seating for fifty. Call or e-mail to book your event!
RESONANT ESSENTIALS
Michelle Vidal
7413 Menaul Blvd. NE, Albuquerque
505-453-7646
Michelle@resonantessentials.com
resonantessentials.net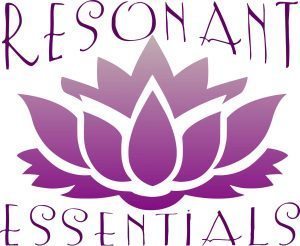 Resonant Essentials, "Creating Profound Change for the Future" now offering rental space at competitive rates. Check our website for current class schedules and more information.
RETREAT CENTER
VISTA VERDE RETREAT CENTER
Elizabeth Brownrigg
elizabeth@vistaverderetreat.com
VistaVerdeRetreat.com


Connect with your heart in the enchanted forest of Carson! This beautiful retreat is near Taos, designed for you to deepen your connection with nature.
SKINCARE
ANDAS BEAUTY & SKIN CARE
Tomaiis Herrera
3534 Anderson Ave SE
505-918-4211
andasbeautyandskincare@gmail.com
andasbeauty.com

At Andas Beauty & Skin Care, owner and founder Tomaiis Herrera revitalizes skin using a blend of all natural skin care products from Rhonda Allison, customizing A facial that's just right for anyone! Also specializes in eyelash extensions, face and body waxing and more!
SPIRITUAL CENTER
EAGLE RANCH CHURCH
505-891-3619
9660 Eagle Ranch Rd. #6,
Albuquerque, 87114
EagleRanchChurch.org


We are real people just like you, coming from a variety of backgrounds, with various interests! Join us as we explore life in Christ together!
TANTRA
EROTICFIRE
Terra Phoenix, MA
3536 Anderson Ave SE, ABQ, NM 87106
505-933-8687
terra@consciouseros.com
consciouseros.com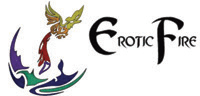 EroticFire is a sacred intimate practice experienced in working with clients on the healing and transformation of sexual issues and erotic wholeness. Based in Tantra as well as sex and intimacy coaching, EroticFire works with individuals and groups to create a path to transformation. Terra is dedicated to sexual health and pleasurable, passionate living for all!
WHOLISTIC TRANSFORMATIONAL KINESIOLOGY
SPACE FOR GRACE CONSULTING
Charey Fox
3536 Anderson Ave SE, ABQ, NM 87106
505-991-0839
chareykfox@gmail.com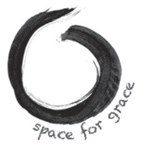 Supportive listening and healing techniques for individuals, couples and LGBTQ+ folks coping with trauma, grief and blocks to fulfillment. Weekly Emotional Freedom Technique (EFT), gratitude groups, and The Cuddle Revolution, in addition to a monthly Community Soul Constellation. Sliding scale is available, call with questions.
YOGA
BHAVA YOGA STUDIO
Marisol Brito or Sarah Silverman
520-A Central Ave SE, Albuquerque, NM 87102
505-842-1080
info@bhavayogastudio.com
bhavayogastudio.com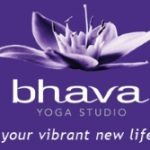 BHAVA YOGA STUDIO is a destination yoga space in Albuquerque's East Downtown (EDO) area where, since 2006, students can practice and study yoga. We are proud of our experienced, knowledgeable and passionate instructors, who help guide students to feel better, smile more and get in shape. Bhava is committed to maintaining the highest standards and, as a Yoga Alliance registered school, Bhava trains and certifies new yoga teachers. At Bhava, there is something for everyone. There are classes ranging from The Fundamentals of Yoga to Advanced Yoga Practice. New Students can explore Bhava's many offerings by taking advantage of the introductory offer to try 30 DAYS FOR $30.
BLUE MOON HOT YOGA
826 Camino de Monte Rey, A5
Santa Fe, NM
info@bluemoonhotyoga.com
hotyoga-santafe.com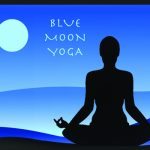 We recognize your face, know your name, help you improve your practice through individual attention. Hot Vinyasa Flow, Interval, Restorative, more.
NEW MEXICO SCHOOL OF YOGA
Maria Garre
1111 Carlisle Blvd SE Albuquerque NM 87106
505-508-1331
infonmsy@gmail.com
nmschoolofyoga.com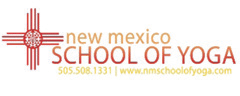 Dedicated to all things Yoga, NMSY offers diverse and transformative programs to meet all levels of seekers and students. From basic Hatha Yoga to Prana Vinyasa Flow and Ayurvedic Yoga Therapy, you will find courses, classes, workshops and certification programs to challenge and evolve your practice. We are recognized by Yoga Alliance to offer both 200 + 300 certification programs.